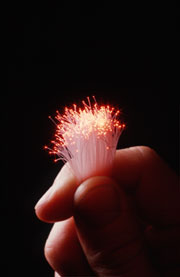 Network Installations

absolute internet can install and maintain your company's computer network, allowing your computers to work together and share your high speed internet connection. We can set up and install many business software packages and train you how to use them.

We can network PCs and Macintoshes together or separately, no need to force all your employees to use the same kind of computer. absolute internet can be your outsourced IT department.

Network installation service currently available in Southern California only.

National rollout of network services and installations scheduled for 4Q 2002. absolute plans to open local branch offices in 79 metropolitan areas in its current five year plan.

- All systems and circuits are up and operational

/* This is the section where you can edit the quick news section for the Network. ** ** Example: (2-2-00)- We've gone and redesigned our site, we hope you enjoy the new look.
*/ ?>