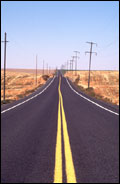 e-Commerce

We're not talking about putting your corporate brochure online, everyone did that two years ago. We're talking about taking advantage of the Internet as a medium, and developing only the best interactive websites on the web. Anything less just isn't acceptable as Internet technology changes and advances by the minute.

Our team of graphic designers, developers, project managers and programmers work together like a fine tuned machine to meet and exceed your expectations. Whether it's database interactivity, e-commerce, multimedia or a threaded discussion group, absolute internet delivers the complete website package, tailoring your Internet presence to the rest of your marketing and business strategy.

Contact Us Today!

Check out Online Storebuilder for that professional store look at an affordable price.

Call today with your
e-commerce questions.

310-212-7200

Absolute Internet is a premier ShopSite CSP, offering complete on-line shopping solutions. using the famous ShopSite line of products.

Absolute Internet Uses Thawte SSL Certificates for your protection
Save money, why spend $35 or more!
For as little as $8.95 you can have your own domain name.
Click HERE to see if the name you want is available and to order your domain and other web services, such as web hosting, email, e-commerce and more.
/* This is the section where you can edit the quick news section for the e-Commerce. ** ** Example: (2-2-00)- We've gone and redesigned our site, we hope you enjoy the new look.

*/ ?>

(5-20-00) - aii partners with Visual Trends maker of the Online Store Builder. Having all of the functions you would expect in a full featured e-commerce site OSB allows almost total control for that custom store look while keeping the automation of an advanced catalog/shopping cart system.

(1-19-00) - aii is a premier partner with Openmarket, the creators of "Shopsite" one of the most popular web based stores. aii has numerous hi quality on-line stores under development, check back for a list of fantastic new e-commerce sites created by aii.

(2-20-00) aii partners with FBBH a leading on-line credit card merchant account provider.

(1-10-99) aii becomes a Thawte Verisign SSL Certificate partner.